It is not the Belgium beer or chocolate that is taking us to Europe in January. Chemistry Matters Inc. (CMI) scientists are heading off to Belgium in January for the 10th Annual Multidimensional Chromatography Workshop being hosted by the University of Liège. Dr. Kates and I will both be presenting on the use of GCxGC for arson and wildfire investigations.
Chocolate and beer will be consumed but they are only a side perk. Traveling to conferences costs money for travel and time (one of the most important things for a consultant). Time is needed not only to travel and attend but also to prepare the presentation materials. It can take weeks to get together all the material for a presentation.
Also, you may be wondering, "How does it impact me, that CMI is traveling all the way to Belgium to present on a subject that may not even apply to my work or interests?"
I can think of three reasons why its relevant and here they are:
1. Big data is coming to environmental science too, are you ready?
The world is going to big data and big data sets. Companies are setting up to use the data they already have but are not using. Companies are setting up systems to collect and use this big data. Setting up systems for big data allows companies to look for more sources of data. As everyone gets more and more familiar with the big data movement, they are not going to be afraid to collect and find more.
Two-dimensional gas chromatography – time of flight mass spectrometry is the epiphany of big data in the chemistry world. It allows the identification and measurement of all organic compounds in a given sample. For example, a total petroleum hydrocarbon scan for diesel impacted soil can go from a single number and hump-a-gram (four numbers if doing petroleum hydrocarbon fraction analysis in Canada) to a database of over 1000 individual compounds. It is the ultimate technique in chemical fingerprinting. This technique can be used for oil spills, co-mingled diesel spills, gasoline spills, and condensate spills, to name but a few. A method for condensate fingerprinting and source apportionment will be released soon by CMI. This technique can is also being used to conduct air analysis and to conduct non-targeted analysis to identify potential air contaminants. It is also an ideal technique for odour characterization and finding the molecules associated with odourous events.
You may not be using this technique currently, but I can predict that you will either encounter it or use it in the not so distant future.
2. The Daubert Effect – Daubert who?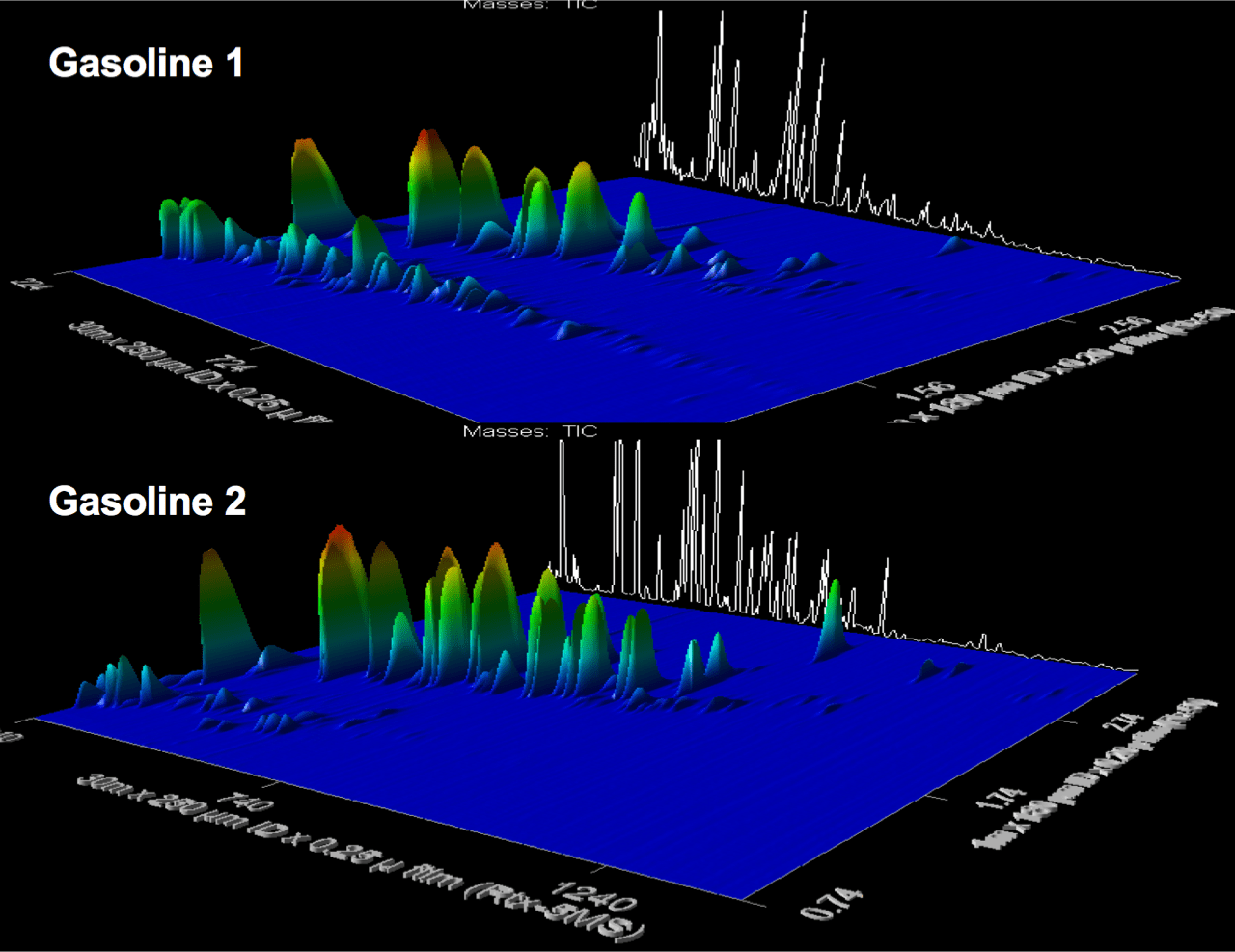 Who is Daubert anyways? Daubert is an American legal term about admissibility of evidence in a court room. There are a several factors used to determine whether testimony from an expert can be used in a case. These factors are used to determine if the testimony's underlying reasoning is scientifically valid. Two of the factors of relevance are:
Has the technique been subject to peer review?
Is the technique generally accepted by the scientific community?
By attending these conferences and presenting the results of our experiments and case studies we are sharing our learnings and gaining feedback and acceptance by our peers. By presenting at this particular conference, we are presenting to the leaders in the scientific fields.
3. Smart network of contacts – need to have them
This conference attracts the worlds' best and leading scientists in the field of multidimensional chromatography methods and application. I have attended three of these conferences in the past. The sharing of information during the conferences and over beers in the evenings allows you to make connections with very smart individuals. It allows us to not only make new friends and colleagues but provides added value later when we have an issue or a question that we either do not have an answer for or saw something presented that is relevant to it. We can pick up the phone or type an email to contact these very smart people at any point and they will be very happy to respond and help us out. How valuable is that for a project to help speed it along? Networking with the very smartest people in the field of science helps expand our knowledge network. You never know when that might come in handy.
This conference will have some of the latest findings in this field of science which may very well help us with a problem we encounter on case work at home. CMI is very much looking forward to visiting Belgium and attending this conference.
For more information on CMI's attendance at this conference and our presentations, please visit our events page.
For more information on the conference, please visit the conference home page: Multidimensional Chromatography Conference