Well, that's a wrap. The 11th multidimensional chromatography workshop held at Chaminade University in Honolulu, Hawaii is over. Another year, another MDCW in the books. The conference was niche and almost all the talks focused on two dimensional gas chromatography.
As a big proponent for the real world application of GCxGC, Chemistry Matters was happy to sponsor the conference and supply the USB sticks (cards) with the abstracts and conference information. We eventually landed on version 2 of the design, which turned out pretty good.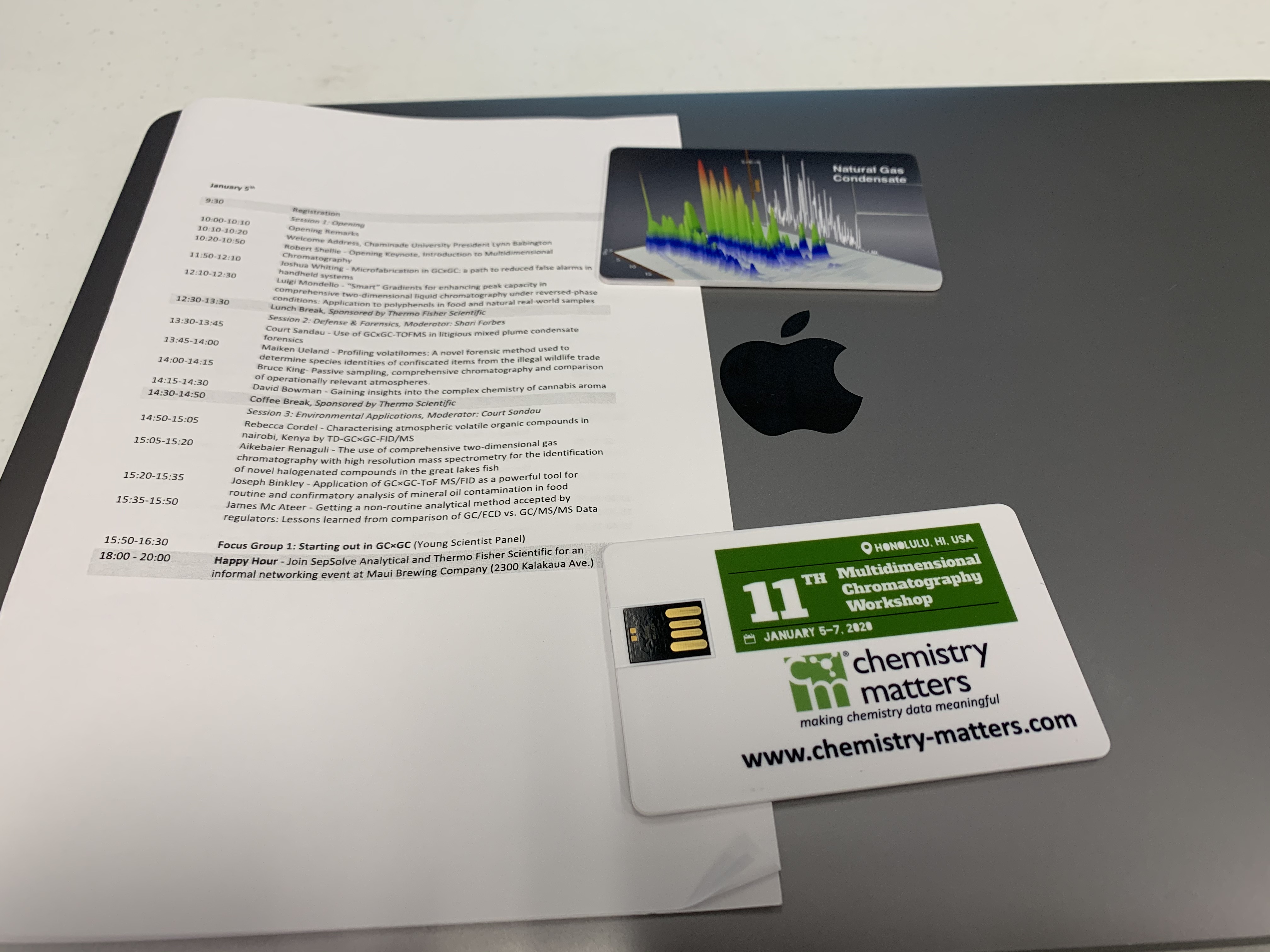 I gave a presentation on the use of GCxGC analysis for the forensic analysis of condensate, a light petroleum distillate used primarily to transport bitumen and heavy oils in the large pipeline networks of North America. Condensate does find its way into the environment and may require forensic identification of the source of the leak. The full presentation can be found as a slideshare on CMI's website. The presentation involved several firsts for me: 1. I presented in shorts/Hawaiian shirt and sandals; 2. I presented on a Sunday, and 3. I was leia'd before the presentation (see picture below).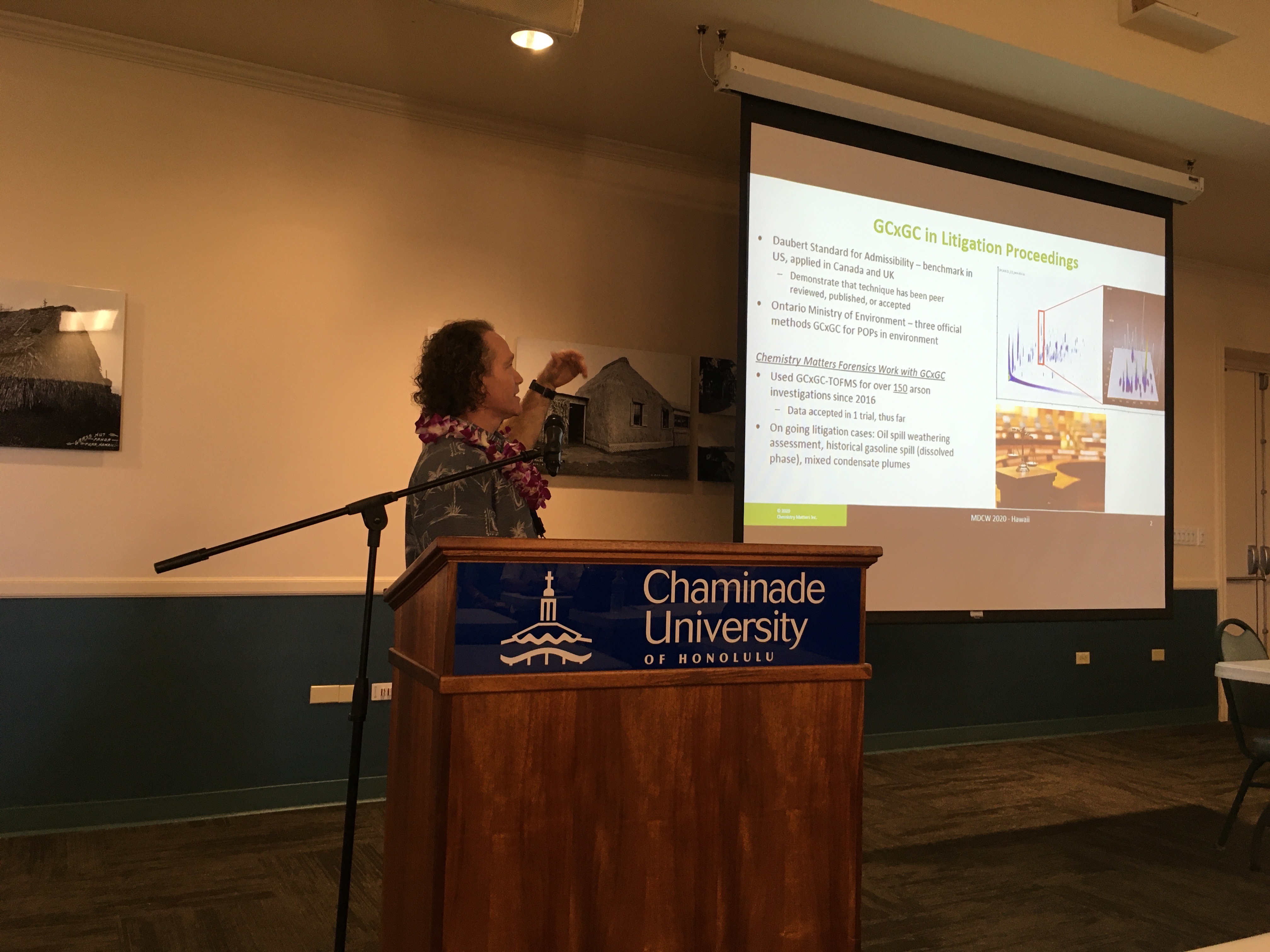 The most important outcome of the meeting was the outcry from all users for the instrument manufacturers and the software developers to deal with the peak alignment issue. GCxGC is a great technique that allows the separation and identification of thousands of compounds in each sample. For example, condensate, a very simple petroleum hydrocarbon mixture has over 600 individual components - all of which could be used for chemical fingerprinting.
Comparing two samples is easy and software is available to compare two samples head to tail. Once you are into three or more samples and comparing all six hundred compounds at the same time, the data wrangling process and lining up all the peaks becomes very slow and tedious. A solution is eminent, but not quite there yet! Chemistry Matters has had discussions with several potential solution providers and will be working on this matter with them over the next few months to hopefully come to a solution for the problem.
The presentations at the conference were highly varied and included talks on modulators and instrumentation to application to GCxGC for cannabis analysis, petroleomics, disease diagnosis, and air monitoring. The solutions provided with this technique are seemingly endless, if we can only get our peaks aligned!
I am looking forward to the conference next year where the 12th multidimensional chromatography workshop will be held in Liege, Belgium once again.