This is the third in a series of blogs on river PAHs (Blog 1 and Blog 2 on River PAHs are here). The aim of our investigations is to answer the question "where did the PAHs come from that were present in all of the Alberta and Saskatchewan rivers?"
In 2017, we applied for, and obtained a Research and Collection Permit from Parks Canada. This allowed us to follow the Red Deer River and Bow River upstream of our sample points from 2016, into Banff National Park (BNP).
Upstream of Ya Ha Tinda, the Red Deer River passes through stunning eastern BNP, with the headwaters located at Red Deer Lakes just east of Skoki. This was great, not only could we get sediment samples from important areas within the park, but it also allowed me to revisit an area that is absolutely stunning in fall. During September 28 to 30, CMI personnel hiked in through Skoki and the golden larches, and into Red Deer Lakes under a perfectly calm couple of fall days, where we climbed a couple of mountains and collected samples for our investigation – who says life as a chemist is about white coats and lab benches?!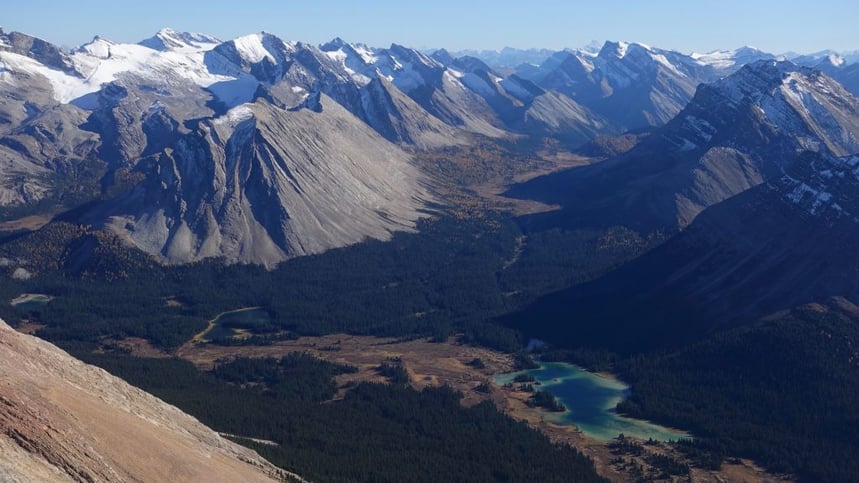 A week later, we sampled the Bow River upstream and downstream of Banff, to investigate potential PAHs inputs from the town, Vermillion Lakes as well as from the sulfur springs. This latter location is not only useful for our understanding of the potential input of PAHs from geothermal springs, but is within the Cave and Basin Historic Site – the birthplace of Canada's national parks. This was pretty neat!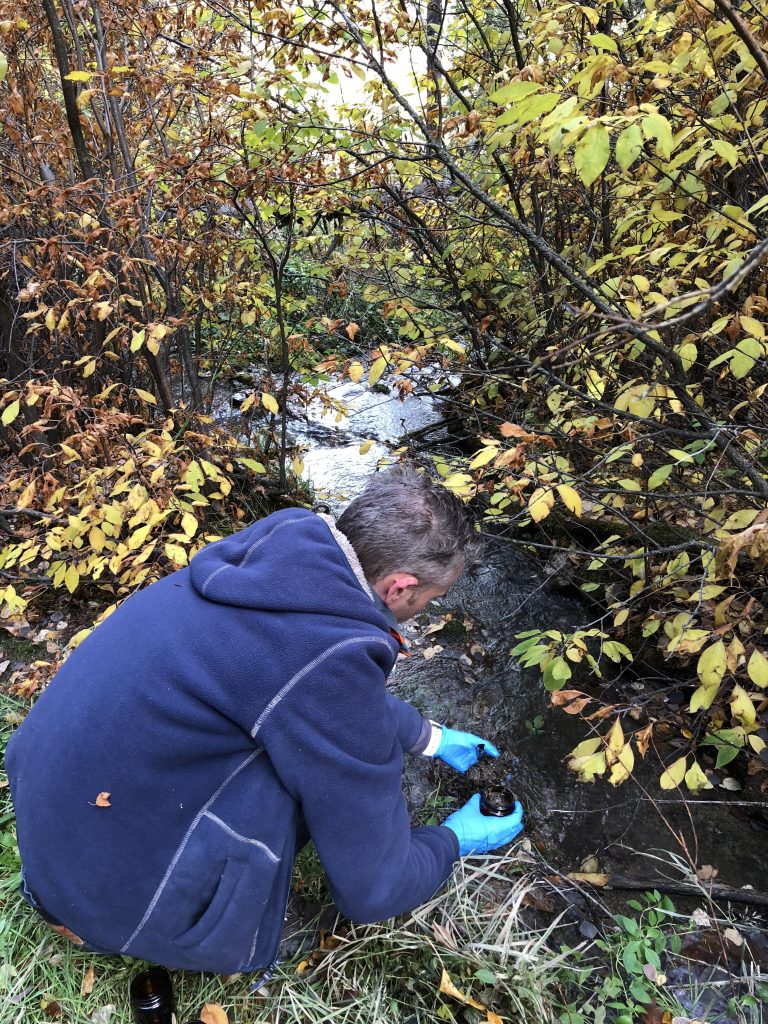 A few days later, we were sampling around Canmore, and that included an outflow pond from an old mine, the pond contains highly coloured water, and emits a pungent sulforous odour. Interestingly, it empties directly into the Bow River downstream of Canmore – what PAH delights might we find here?